ANNAMARIA CATTANEO
.
architect
set and costumes designer
​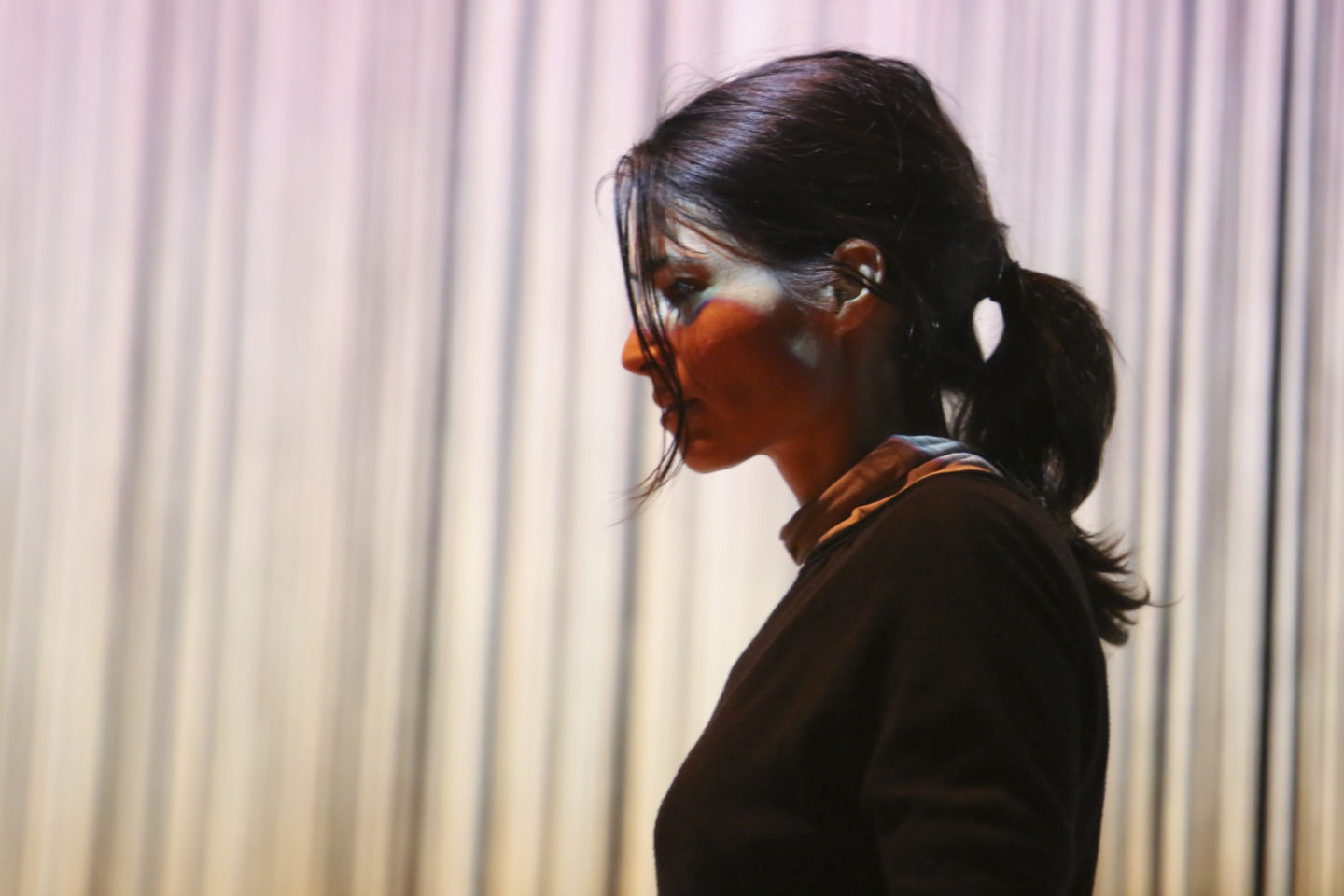 © Feresh Bottega di Immagini

​
.​
bio links
IN3 Basel 2008, International Scenographers' Festival
​
.

.
EDUCATION
.
Master´s Degree in Architecture – Focus on temporary structures – University of Ferrara (Italy), 2000
Master´s Degree in Theater Studies IUAV (Istituto Universitario Architettura Venezia), Venice (Italy), 2004
Qualification as Art Director for Film / TV. Institut für Schauspiel Film- und Fernsehberufe Berlin (Germany), 2009
.

INTERNSHIPS
.
Set Design Seminar with M° Emanuele Luzzati. Renata Scotto Opera Academy, Savona (Italy), 1998
Design Sonore Seminar with Prof. Louis Dandrel (Diasonic), IRCAM, Paris (France), 2002
Painting and plastic Art at the Atéliers de Décoration de la Comédie Française de Paris (France), 2002
Stage in Production Design with Margherita Palli, Luca Roconi, INDA (Istituto Nazionale Dramma Antico) at Teatro Greco, Siracusa (Italy), 2003
Stage in Production Design, "der Freischutz", Deutsche Oper Berlin, 2006
Stage in Production Design, "Über Tiere", Deutsches Theater Berlin, 2007
.
SCHOLARSHIPS​
.
Erasmus EU Project: Studies of Architecture and Urbanism, Katholieke Universiteit Leuven (Belgium), 1996
Leonardo EU Project: Architecture Internship at Christian de Portzamparc´s Atélier des Villes et Bâtiments, Paris (France), 2001
Performing Space International Workshop with Prof. Jean-Guy Lecat, Higher Institute of Architectural Science Henry van de Velde, Anvers (Belgium), 2005
DAAD Scholarship: Reseaerch on "Set Design in contemporary Music Theater" with Zeitgenössische Oper Berlin, 2005 – 2006
"Hospitationsprogramm" (Goethe-Institut and ITI Zentrum Berlin): Set Design Intership at Deutsches Theater Berlin (Germany), 2007
.
WORKING EXPERIENCE​
.
Set and Costumes Designer (2003 – today ) Concept, Design, Production at:
tjg.theater junge generation Dresden (D), Radialsystem Berlin (D), Neuköllner Oper Berlin (D), Teatro OBando Palmela (P), Vat Theater Tallin (EST), Teatro Testori Forli´(I), Pubblico Teatro di Casalecchio, Bologna (I), Teatro S.Martino, Bologna (I), Fienile Fluo´ / Compagnia Crexida Bologna (I)
Interior Architect Planning, Renderings, Construction Drawings at
Beier + Wellach, Berlin, 2016 – 2018. Stephan Braunfels Architekten, Berlin, 2007 – 2008. Gustavo Villarino, Venice (I), 2003 – 2004.
Production Manager Assistant, Production Managing Assistant, Organisation, Logistik at Staatsballett Berlin, 2011 – 2012
Set design Assistant Research, Drawings, Models, Renderings, Production supervision (2006 – 2019) at:
Deutsche Oper Berlin, Staatsoper Berlin, Berliner Ensemble, Studio Olafur Eliasson Berlin, Staatsballett Berlin, Staatsoper Stuttgart, Deutsche Oper am Rhein, Hong Kong Ballett (CHN)

Teaching – Professor for Stage and Lighting Techniques, Universita´degli Studi di Parma, Facolta´di Architettura (I), 2004 – 2005
Teaching – Assistant for Set and Costume Design with Prof.Ezio Toffolutti, IUAV – Facolta´di Design e Arti​, Venice (I)​, 2003 – 2004
.
SKILLS​
.
Windows / Mac: MS Office, Adobe Creative Suite, AutoCAD, Nemetschek, Vectorworks, Rhinoceros
Hand Drawing, Wall Painting, Model making, Set up and Construction
.

LANGUAGES​
.

Italian, German, English, French
​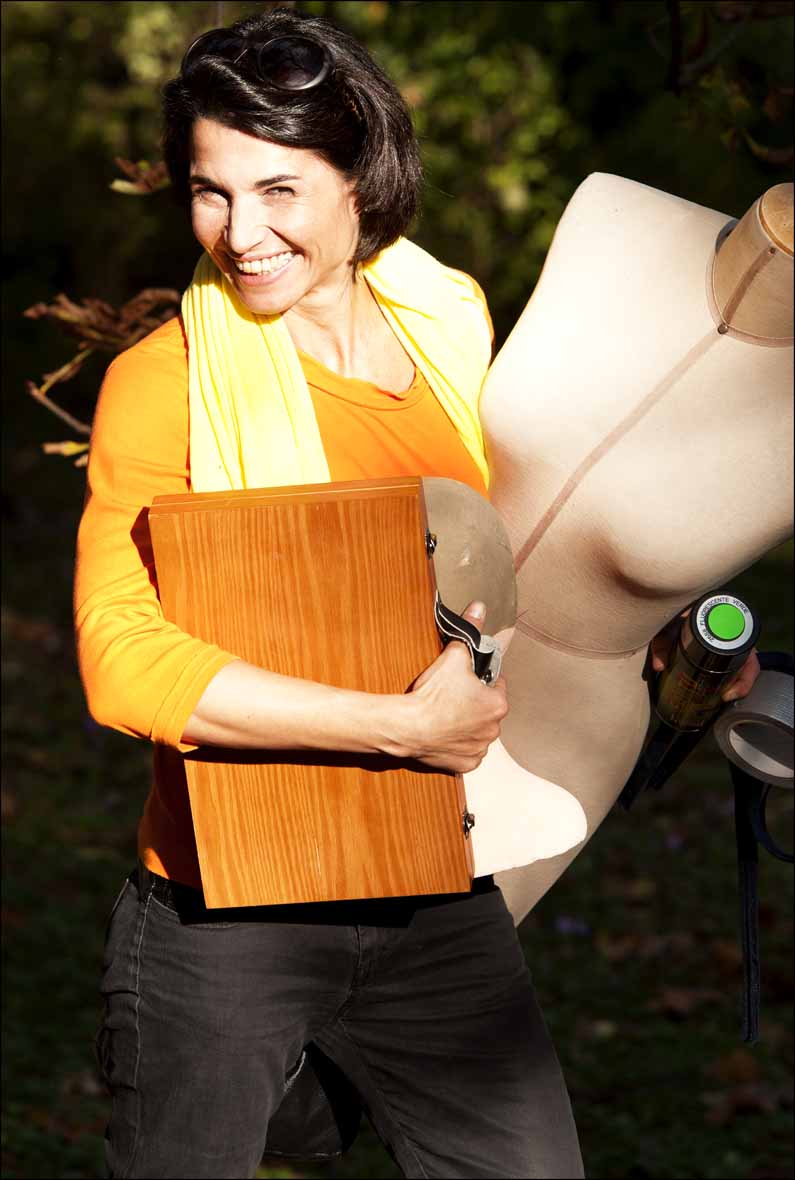 .
Ein Sommernachtstraum – musical by The Metafiction Cabaret, Theaternatur 2021
Passaros – prose by Joao Miguel Neca Jesus. Teatro OBando, Palmela, Portugal, 2018
Nella selva chiara – by Angelica Zanardi, Allegra De Mandato. Production: Crexida, Endas Emilia Romagna. Fienile Fluo´, Bologna, 2017
Mister Green – by Giuditta Mingucci, Mihkel Seeder. Production: Vat Teater, Teatro Elsinor, Platform Shift+. National Library Theatre Hall, Tallinn, 2017
La Meraviglia – prose by Sonia Antinori, Angelica Zanardi. Crexida Production. Fienile Fluo´, Bologna, 2016
I wish – by Col Ceske and Nathan Pronyshyn with Kim Selody and Linda Carson
direction: Kim Selody, with: Stefano Braschi, Giuditta Mingucci, Teatro Testori Forli, 2015
Voyage erotique – prose by Angelica Zanardi and Maurizio Cardillo. Fienile Fluo´, Bologna, 2015
Die T-Haus Tour – musiktheater by Novoflot. Radialsystem, Berlin, 2014
Eden – prose by A. Zanardi. Crexida Production. Pubblico Teatro di Casalecchio, Bologna, 2014
AIRossini – opera by Gioachino Rossini with Beggar´s Opera Athens. Costumes design.
Neukölner Oper, Berlin, 2013
Appunti sull´erba – open air Theater Festival. Fienile Fluo´, Bologna, 2011-2012
Rosaesagerata – Theater Festival. Chiostro di Santa Cristina, Bologna, 2007
Le ore piccole – prose from Dorothy Parker. Crexida. Chiostro di Santa Cristina, Bologna, 2007
La verità sul caso Colemar – opera buffa by Paolo Boggio.Castello di Riomaggiore, Savona, 2005
Persefone – prose by Jiannis Ritsos, direction: Federico Dilirio, Crexida Production. Teatro S. Martino, Bologna, 2005
L'amante – prose by Harold Pinter, direction: Alexandra Dadier. Sala Estense, Ferrara, 2004
La nenia di nonno Anshel, direction: Piersandra di Matteo. Casa dell'Ariosto, Ferrara, 2001
​
​
.
Oceane – Ein Sommerstück für Musik by Detlef Glanert. Direction: Robert Carsen. Set: Luis Carvalho. Deutsche Oper Berlin, 2019
La Sylphide – ballet by August Bournonville. Set and Costumes: Marie i Dali. Deutsche Oper Berlin, 2019.
La Bayadere – ballet by Marius Petipa. Choreography: Alexei Ratmanski. Set and Costumes: Jerome Kaplan. Staatsoper Berlin, 2018
Der rote Gott. Stalin und die Deutschen – exhibition with Beier+Wellach Projekte. Hohenschönhausen Memorial, Berlin, 2017
The Nutcracker – ballet by Pyotr Ilyich Tchaikovsky. Choreography: Terence Kohler. Set and costumes: Jordi Roig. Hong Kong Ballet, 2012
Cinderella – ballet by Lera Auerbach. Choreography: Terence Kohler. Set and costumes: Jordi Roig. Helsinki National Oper, 2011
Einfach kompliziert – prose by Thomas Bernhard. Direction: Claus Peymann. Set and costumes: Karl Ernst Herrmann. Berliner Ensemble, 2010
Dialogues des carmélites – opera by Francis Poulenc. Direction: Thomas Bischoff, Set: Michele Canzoneri, Staatsoper Stuttgart, 2010
Metanoia – opera by Jens Joneleit. Staatsoper Berlin, 2009
La Péri – ballet by Paul Dukas. Direction: Vladimir Malakhov, Set and costumes: Jordi Roig. Staatsoper Berlin, 2009
Das flammende Herz– ballet. Choreography: Partrice Bart. Set: Ezio Toffolutti. Costumes: Maria Luisa Spinatelli. Staatsballett Berlin, 2009
Fidelio – opera by Ludwig van Beethoven. Direction: Amelie Niermeyer. Set: Stephan Braunfels. Deutsche Oper am Rhein, 2008
Il turco in Italia – opera by Gioachino Rossini. Direction: Tobias Richter. Set: Gian Maurizio Fercioni. Deutsche Oper am Rhein, 2007
Phaedra – concert-opera by Hans Werner Henze. Direction: Peter Mussbach. Set: Olafur Eliasson. Staatsoper Unter den Linden, Berlin, 2007
Über Tiere – by Elfriede Jelinek, Direction: Nicolas Stemann. Deutsches Theater Berlin, 2007
Der Freischütz – opera by Carl Maria von Weber. Direction: Alexander von Pfeil, Set: Bernd Damovski. Deutsche Oper Berlin, 2006
L´inganno felice – opera by Gioachino Rossini. Direction: Jun Aguni. Set: Keiko Shiraishi. New National Theatre, Tokyo, 2001
Bologna Towers 2000 – sound and light event by Peter Greenaway. Calligraphy: Brody Neuenschwender. Piazza Maggiore, Bologna, 2000